Handcrafted Fly Tying Boxes
---
Spratley Bros. are two brothers. One is a fly tyer and professional painter while the other is a master carpenter. They have come together build and design a portable alternative for fly tyers (like me) that don't have space in their home for a designated tying area or room. With the help of my bros. my original plywood box has evolved into a "finely handcrafted, heirloom quality" show piece. As great as they look, they are very functional and you just won't want to put your box under the bed or in a closet when you're not tying flies. Due to the high quality of these boxes, we have called them the "Collector's Series" and have numbered the first ten with a brass plaque on the inside of the lid.
---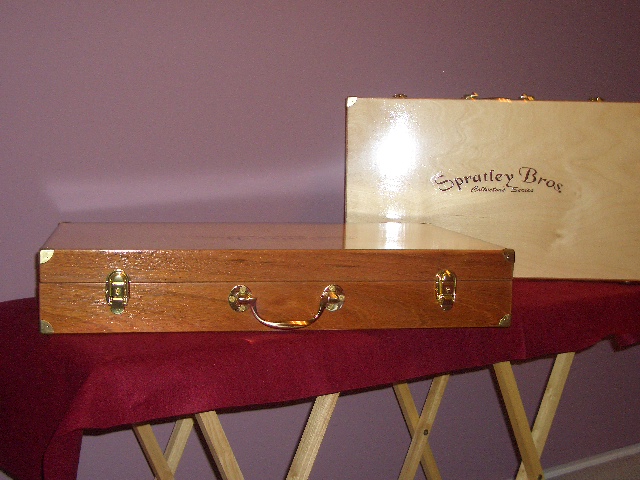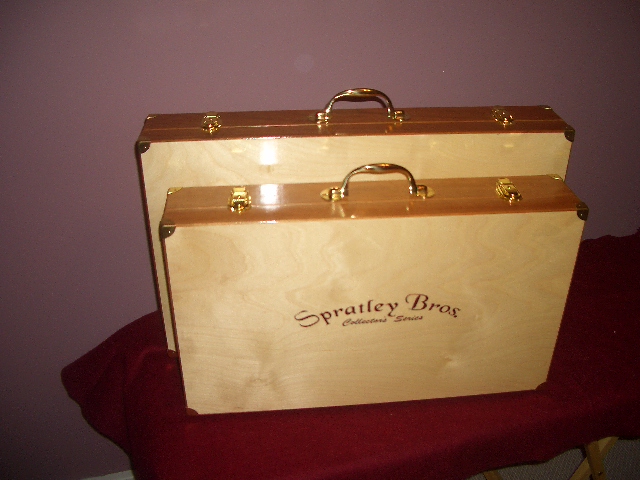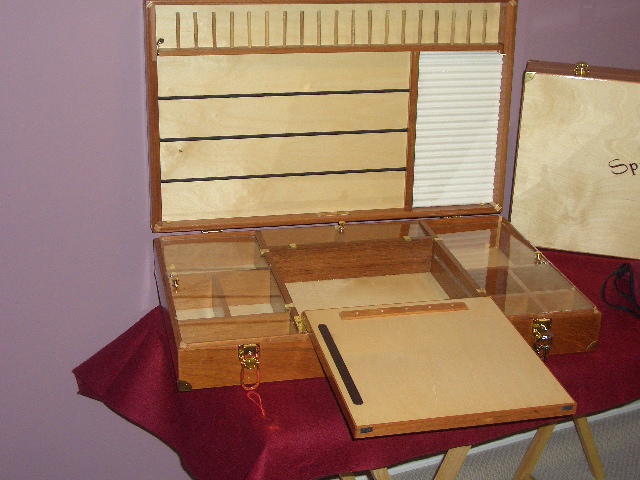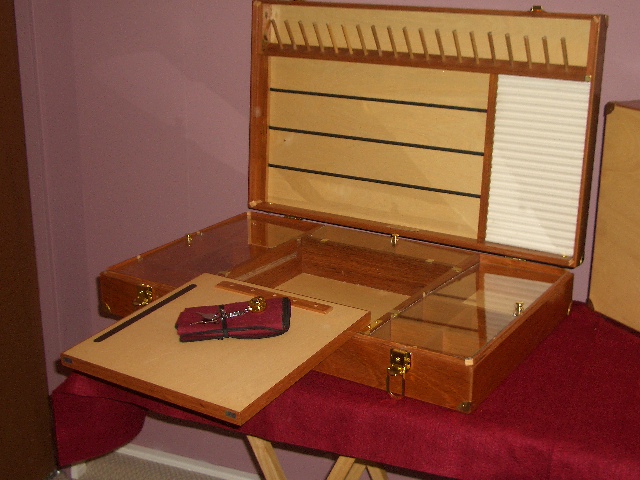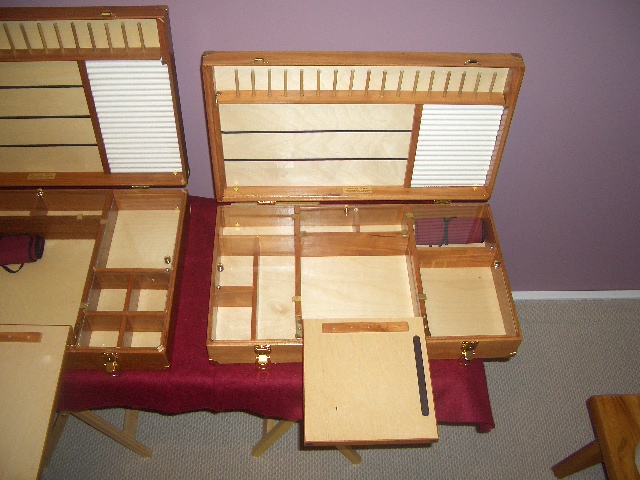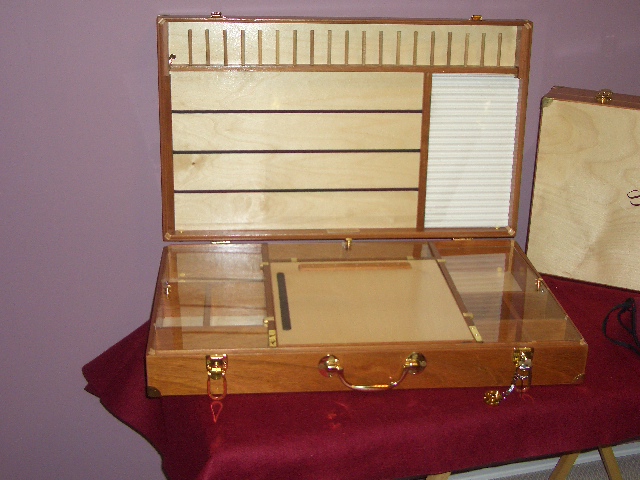 ---
There are two sizes and both will hold a surprising amount of tying materials. These boxes are constructed with Jatoba and/or African mahogany which is hand picked, hand milled and book matched. The top and bottom are 1/4 in. Baltic Birch. The outside surface is finished with 3 coats of water born varnish (sanded between coats) which is very durable. The inside is finished with 2 coats. All hardware is solid brass or brass plated where solid was not available. All corner joints are "key miter" for extra strength.
Features:
Large Box is 27" x 16" x 5" high.

Small box is 24" x 14" x 5" high.

Spring loaded thread trays hold 38 spools (large box) 34 spools (small box).

Ribbed foam is attached to lid to hold and store finished flies.

Elastic straps are designed to hold full capes or other tying materials.

Transparent compartment lids are held in place with rare earth magnets and are made to be removed for easy access.

Included with your box is a hand sewn tool pouch and a brass finished key chain with two keys fop locking latches.
---
For more information email John Johnson @ spratley01@shaw.ca
---
Fly Patterns Entomology Favorite Spots Photo Album The Fly Box

The Fly Fishing Loop is sponsored by flydepot.com
[ Home Waters | Next | Random | List | Search ]

This page was last up dated, 02/05/2008